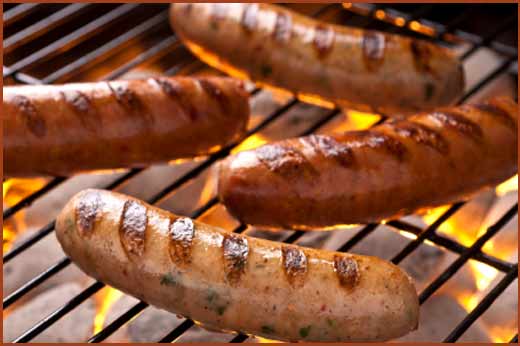 Frequently Asked Questions
Q: Does Pipestone Delivers Mid-West Best have a guarantee on products?
A: We guarantee our products for tenderness and flavor for one full year. If you are not satisfied, we will promptly replace or exchange or any unused product. Call 1-763-561-MEAT (6328).
Q: Where does the meat come from?
A: Our Meat products are raised and butchered in the Mid-West of the United States of America.
Q: What methods of payment do you accept?
A: We accept all major credit cards, personal checks, EBT and SNAP.
Q: How can I reach you?
A: You may e-mail us or you can reach us at 1-763-561-MEAT (6328) Monday through Friday, 10:00 am - 5:00 pm, CST. We are happy to answer any questions you might have.
Q: How fresh are your steaks?
A: We receive weekly shipments to insure freshness.
Q: How can I be sure that the quality is what you say it is?
A: Pipestone Delivers Mid-West Best takes great pride in what we do. All of our steaks are USDA inspected and Labeled. Our reputation is at STEAK!
Q: Will the meat keep in the freezer?
A: Yes! Every Steak is flash frozen at the peak of flavor, then individually vacuum sealed to lock in flavor and freshness. They are also guaranteed for one full year of purchase.
Q: Can the Steak be cooked from frozen?
A: Yes, you can. Just sear both sides on high heat, then turn your burner down to med-low heat, and slow cook to your liking.
Q: Do you have Free Home Delivery?
A: We offer free delivery in Minnesota, Wisconsin, North and South Dakota, and Iowa. Call 1-763-561-MEAT (6328).
Q: How is my package shipped?
A: Each package contents are frozen to insure freshness. Products are packed in a reusable polystyrene container with dry ice, then packed in a master shipping container. All packages are shipped via Federal Express.
Q: Can I ship anywhere in the world?
A: At this time, we offer shipment anywhere in the continental U.S., Canada, and Puerto Rico. Call Pipestone Delivers Mid-West Best for shipping quote.
Q: How long does it take for me to receive my package?
A: Our customer service representative will call to confirm your order. At that time, he/she will discuss the different methods available for shipping and handling.
Q: Do you notify gift recipients prior to delivery?
A: Yes, we will call the gift recipient prior to delivery to set up an appointment to assure delivery. If shipping out of state we will also call to confirm mailing address or to be notified if there is a change of address.
Q: If there is a problem with my shipment, what do I do?
A: If your shipment does not arrive to you in perfect condition, please call us 1-763-561-MEAT (6328). Please refer to the invoice number on the package received when calling. This will allow us to find your order promptly.
Q: Do you offer any price guarantee?
A: Yes, re-order within the first year of purchase to lock in your previous price and get your 1 year price lock guarantee!